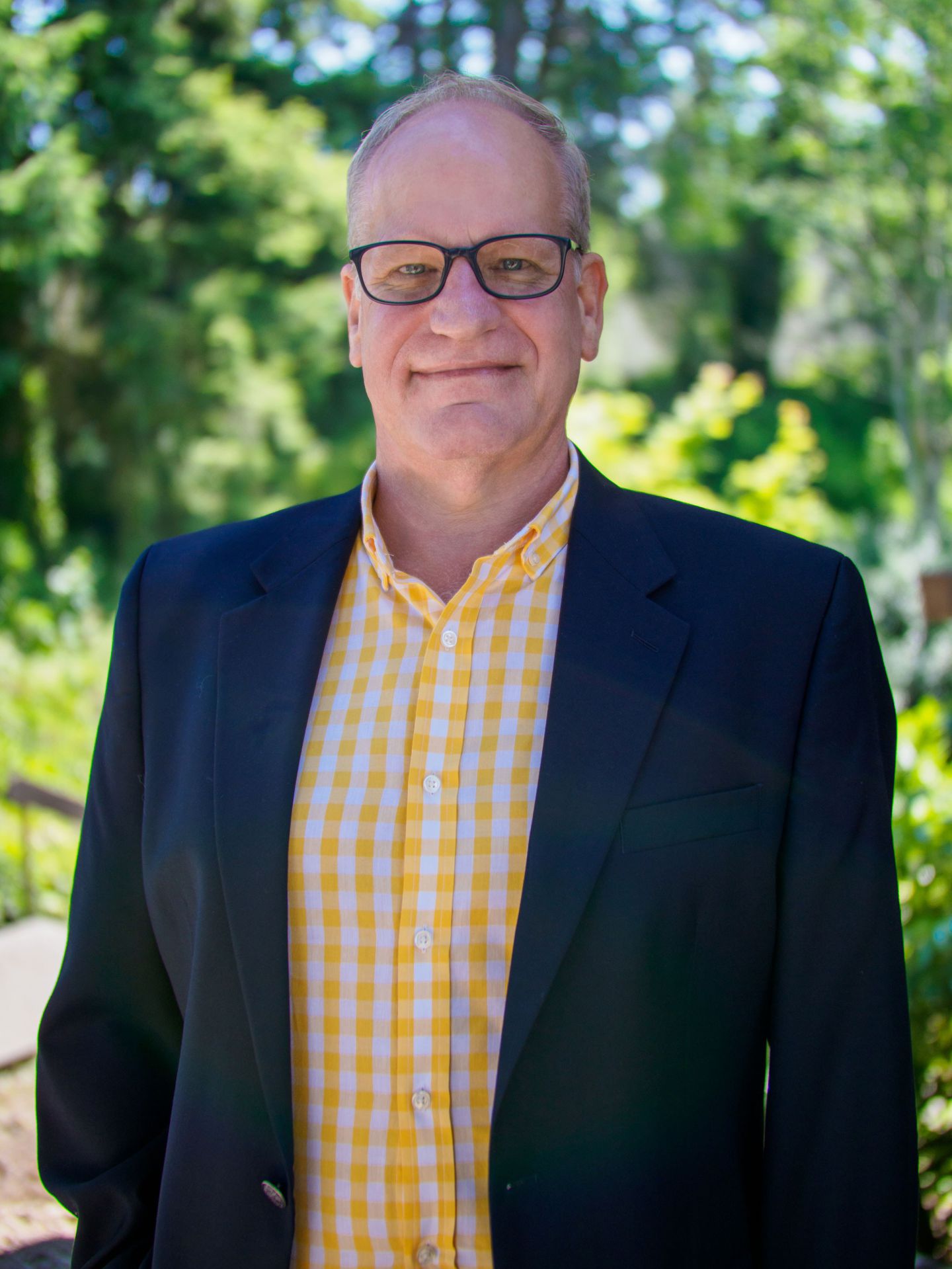 Garrett Geiger
Reverse Mortgage Specialist
NMLS #: 1966695 |
AZ #: 1024623 |
CA #: CA-DFPI1966695 |

The reverse mortgage process can be overwhelming, but Reverse Mortgage Specialist Garrett Geiger is known for making the experience as enjoyable as possible.

With a friendly demeanor and effortless ability to put anyone at ease, Garrett's past clients describe him as someone they'd work with time and time again. Additionally, as someone who recently entered the qualifying age group himself, Garrett offers a level of insight into the reverse mortgage world that other professionals may not. He has the first-hand knowledge, focus, and experience needed to do the one thing he feels most passionate about, which is helping other members of his generation improve their lives through the reverse mortgage process.
Garrett has spent the last 12 years putting his all into his career and working around his borrower's busy schedules, but he also enjoys cooking, working out, and reading. He's close with his husband, family, and friends.
Reverse Mortgages
I love to talk to seniors about the advantages and obligations that make the modern reverse mortgage a dream solution for a more secure retirement!
Use a reverse mortgage to refinance your home to provide retirement income, refinance an existing reverse mortgage to get more proceeds or use one to buy a new home without any monthly payments!
The HECM (Home Equity Conversion Mortgage) allows homeowners age 62 or older to receive a portion of their home's equity while living in the home with no monthly payments. FHA mortgage insurance is required. The funds are income-tax-free* and borrowers retain ownership and title to their home as they:
Live in the home as their primary residence
Continue to pay required property taxes and homeowners' insurance
Maintain the home according to Federal Housing Administration requirements
Houses with one-four units (as long as one unit is the borrower's primary residence) and condominiums qualify. The maximum loan amount is $822,375. Borrowers can choose to receive the loan proceeds in one lump sum at closing. One can elect to take a smaller sum at the closing and get a line of credit to access the rest. A borrower can opt for a set amount of income over a number of years, or for the life of the loan.
For homeowners or homebuyers age 60 or better who have higher-value homes, a portfolio reverse mortgage is available. The same obligations apply to borrowers except mortgage insurance is not required. Loan amounts from $450,000 to $4,000,000 are available.
All reverse mortgages grow over time as interest on the cash taken is added to the principal. The loan is due and payable when the last borrower leaves the home. All reverse mortgages are non-recourse. That means the lender cannot recover any more money than what the house sells for, to satisfy the mortgage. Any overage goes to the estate/heirs.
Sound complicated or hard to understand? No worries; I am here to listen to you, counsel you, and educate you. I have tax advisors, financial planners, and senior-specialist real estate agents in my professional orbit to help you too. I happen to be in the age group that qualifies for a reverse mortgage. Count on me to speak your language while we fashion a financial solution for you!
*Consult your tax adviser for possible impact on eligibility for certain government benefits
What is a HECM reverse mortgage?
A reverse mortgage distributes the proceeds of converting the equity in the home into available cash, that is income-tax free.* Eligible homeowners can receive a portion of their home's equity while living in the home, and with no monthly mortgage payments. It is a non-recourse, FHA-insured mortgage. The mortgage is paid back by refinancing or selling the home when it is no longer a primary residence. The lender cannot recover anything more from the borrower than the sales price of the home; any amount over the reverse mortgage payoff goes to the borrower/estate/heirs.
Who might benefit from a HECM reverse mortgage refinance?
• People 62 years old or better
• People who want to remain in the primary residence
• People whose homes are worth up to $822,375**
• People who want more financial security
What are the borrowers' obligations?
• Stay in the home as the primary residence
• Maintain the home according to FHA requirements
• Pay homeowners' insurance premiums
• Pay real estate taxes on the home
What are the benefits of a HECM reverse mortgage refinance?
• Pays off existing mortgage balance
• No monthly payments
• Choose the proceed structure that fits best
o Lump sum distribution at closing
o Monthly income stream
o A line of credit
o Any combination of these
How much does it cost to get one?
HECM loans come in different shapes and sizes with each carrying its own set of costs. The best thing is that the costs of financing are taken from the reverse mortgage proceeds, so there is no out-of-pocket cost to the borrower. Interest accrues as the loan ages, so the cost of financing expressed as a percentage of the loan amount falls as the loan amount gets bigger. After about ten years, the cost of financing is very close to that of an ordinary 30-year mortgage refinance.
What are common factors in the cost of the loan?
• Origination fee
• Appraisal fee
• Credit report
• Mortgage Insurance
• Title insurance
• Flood insurance
• Escrow fee
• Recording fees
• Interest
• Servicing fee
• The exact amount of these factors is disclosed in great detail, because of Federal and State laws for the consumer protection of seniors and because of Veritas Funding's dedication to honest and fair dealings with our borrowers
Call, text or email me, Garrett, the reverse mortgage expert on your side!
*Consult a tax adviser for possible impact to eligibility for certain government benefits
**The national home value limit as regulated by the FHA
HECM reverse mortgage?
Did you see the "New Senior FHA Staffer Describes the Importance of a Reverse Mortgage Product" article by Chris Clow in Reverse Mortgage Daily? Julienne Y. Joseph, the FHA's new Deputy Assistant Secretary for Single Family Housing plugged the loan from the point of view of having originated these loans before she moved to public service. She told the story of helping an African American couple whose "home was paid for, but they needed a little extra boost to their retirement income and to remain in their home and to continue to live independent self-sufficient lives, they need to find a little bit of help." A HECM loan allowed them to age in place during their golden years. When they passed away and the home was sold and the balance repaid, "there was still a modest amount of equity remaining that was passed on to their adult children."

​"So in my opinion, this is what makes the HECM just a good option for seniors who can tap into the equity of their homes, to allow them to remain" in those homes," said Ms. Joseph.

​Think of me as your resource for reverse mortgage expertise in Arizona, California, Colorado, Tennessee and Washington.

Passionate About Travel
I was a traveler before the Pandemic. I grew up with the two-week car trip in the summer with my family to the coast, presidential museums, important historical sights and amusements too! I am an AFS exchange student alumnus, having spent a year in Jujuy, Argentina as a son and brother in the Rodriguez family. As an adult I've lived and worked in Pennsylvania, Washington DC, Seattle, WA, San Diego, CA, Minneapolis, MN, Chicago, IL, Janesville, WI and am now back in Seattle. My now-husband and I took five RV trips, including a three-weeker from Minneapolis to Provincetown, MA and back. I've been to Costa Rica to keep up with my AFS sister and her family over the years. When my husband worked for Marriott International he took me to meetings and conventions in the Caribbean and Mexico. One day he was in a meeting and looked out the window to see me sailing by on a snorkel excursion, complete with Rum Punch in hand! We went sailing together on Dennis Conner's "Stars and Stripes" racing yacht in St. Maarten where you can take a cruise excursion that includes a race with Canada. We won! Cruising is my favorite kind of travel now and I've lost track of how many we've taken. The point is we've seen The Mediterranean, the Panama Canal, countries all around the Caribbean and the West Coast from Anchorage to Panama.
Reviews