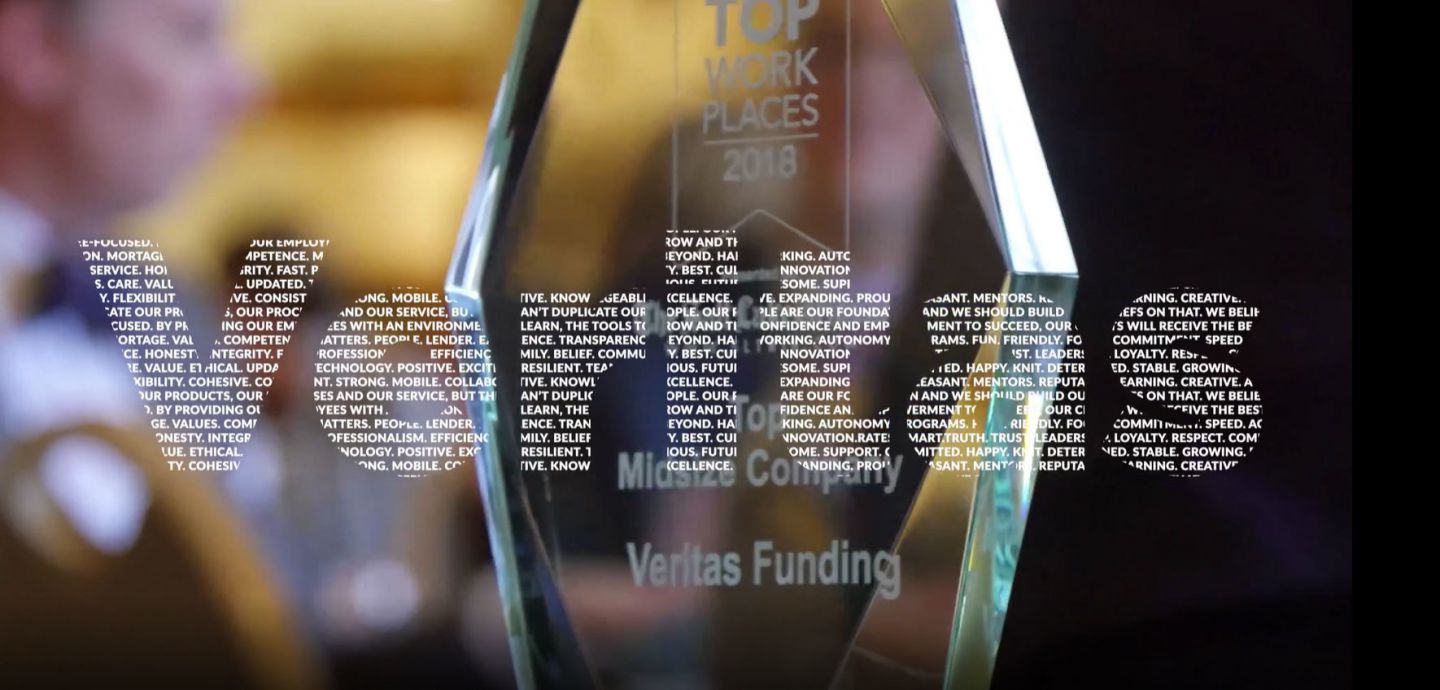 Post Closing Manager
Veritas Funding
Post Closing Manager
POSITION SUMMARY
The Post Closing Manager is responsible for leading a team of Post Closers. The Post Closing Team is responsible for the resolution of conditions during purchase review for several different investors. The Post Closing Manager will be responsible for handling loan-level escalations and general questions from the Post Closing Team members to ensure the conditions and exceptions are resolved in a timely manner. The Post Closing Manager will be responsible for monitoring multiple reports and investor portals to ensure loans are being followed up on, accurate notes are being entered and proper communication is occurring with investors and internal departments.
ESSENTIAL DUTIES AND RESPONSIBILITIES The essential functions include, but are not limited to the following:
Handle the day-to-day managing of the assigned Post Closing Team including approving timesheets, time off requests, employee development, and performance coaching.
Escalation point for Post-Closing Team Lead to send general questions and for additional file reviews to assist with loan level decisions on various topics.
Pull daily investor reporting to identify loans that have been suspended for purchase and load balance files as needed within the team.
Assist with onboarding and training new hires and existing employees to be upskilled on a variety of topics as needed.
Assist with Post Closing Team tasks and responsibilities, as necessary.
Review and obtain clarification from Investors when needed to determine what is acceptable to cure applicable defects.
Monitor daily condition reports from the investor for updates on suspended loans or new conditions as received.
Monitor time of loans on the warehouse lines and advise Post Closing Manager of those at potential risk for curtailment from the warehouse.
Monitor a pipeline to ensure all loans shipped are either conditioned or purchased in a timely manner.
Provide updates on the status of assigned loans with Investors to Post Closing Management Team.
Ensure Post Closing Team meets set monthly purchased loan goals.
Ensure Investor guidelines are followed and avoid incurring suspense fees.
Prepare and issue Post Consummation Closing Disclosures (PCCDs) and refund checks following regulatory guidelines as needed.
Performing other duties as assigned
MINIMUM QUALIFICATIONS (KNOWLEDGE, SKILLS, AND ABILITIES)
Minimum of 5 years recent experience in a post-closing role.
Minimum of 2 years experience in a management role.
Prior experience working in Encompass is a plus.
Extensive knowledge of regulatory rules and regulations.
Possess a strong understanding of Agency and Investor guidelines and overlays.
Experience working with various loan programs and dealing with investor conditions and exceptions.
A high school diploma or GED equivalent, must also be 18 years or older.
Sound judgment, ability to think critically, including the ability to evaluate facts and data to draw conclusions, determine the downstream impact of decisions and associated risks.
Ability to prioritize multiple tasks in a deadline-driven environment; strong sense of urgency and responsiveness.
Excellent customer service, interpersonal, verbal, and written communication skills
Strong detail orientation and highly organized.
Demonstrate patience and professionalism when interacting with both internal and external customers.
Ethical, with a commitment to company values.
Proficiency with data entry, PDF software programs, Microsoft Word, and Excel required
NOTE This job description in no way states or implies that these are the only duties to be performed by the employee in this position. Employees will be required to follow any other job-related instructions and to perform any other job-related duties requested by any person authorized to give instructions or assignments. All duties and responsibilities are essential functions and requirements and are subject to possible modification to reasonably accommodate individuals with disabilities. The requirements listed in this document are the minimum levels of knowledge, skills, or abilities. This document does not create an employment contract, implied or otherwise, other than an "at-will" relationship.
The company is an Equal Opportunity Employer, drug-free workplace, and complies with ADA regulations as applicable.
Apply For This Position